Welcome to the Soli architectural bureau web page
The Soli architectural bureau is established in the early 1995 by architect Tsonko Solakov. The bureau's team consists of three more architects – architect Valeri Kalenski, architect Radoslav Radulski and architect Georgi Georgiev, as well as two technicians – Ekaterina Dacheva and Irena Neykova.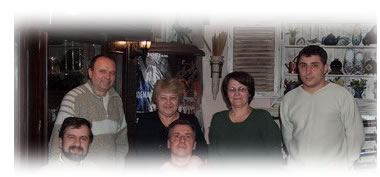 During the thirteen years creative activity the team has specialized itself in designing buildings with wide range of functionality: public, house, civil engineering, industrial and service buildings. The bureau offers the designer service in its entirety including preliminary researches, preliminary designs, technical and draft design, ensuring of all necessary permits and documents, approval of design documentation and obtaining of construction permit.
The Soli EOOD designers work together with recognized and experienced specialists in the field of engineering: constructions, electrical installations, water and sewage systems, ОВК systems, geodesy, technology, geology etc. ...